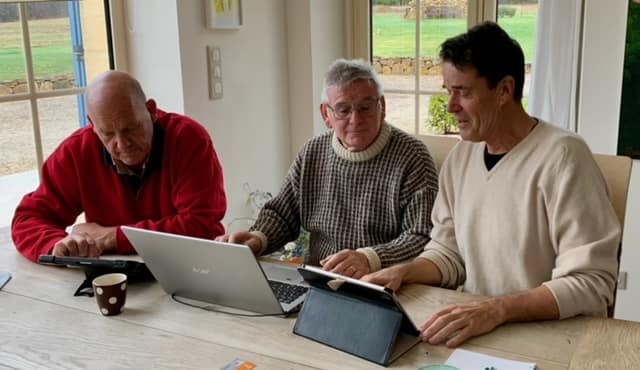 Chers Choristes en 2023 !
Tout d'abord je vous souhaite une année 2023 saine, constructive et inspirante. Et musicale bien sûr !
Peut-être avez-vous déjà remarqué que Terry, Egbert et moi avons mis à jour notre site web avec de nouvelles photos et videos des derniers concerts que nous avons donnés. Ainsi, nous aurons la possibilité de nous remémorer les concerts que nous avons donnés au cours des dernières années : de beaux souvenirs de « those were the days"….
Dear Choristes in 2023!
First of all I wish you a healthy, constructive and inspirational 2023. And musical of course!
Maybe you noticed already but Terry, Egbert and I updated our website with new photos (and videos when they were available) of the last concerts we had. So we will have the possibility to look back at the concerts we had over the last years: nice memories of 'those were the days'….