Limited edition of Christmas cards .
Sophie Latappy was asked by the bureau to create some Christmas card for the Chorale.
I think you will all agree that these drawings are really quite special and the style of "Latappy" sings out.
How can I buy a pack or two or …….
These can be bough at the Monday evening rehearsals.
If you can't make it in person, either phone Judi or email "contact@choraledecaqrals.org (3 members of the bureau will get a copy.)
---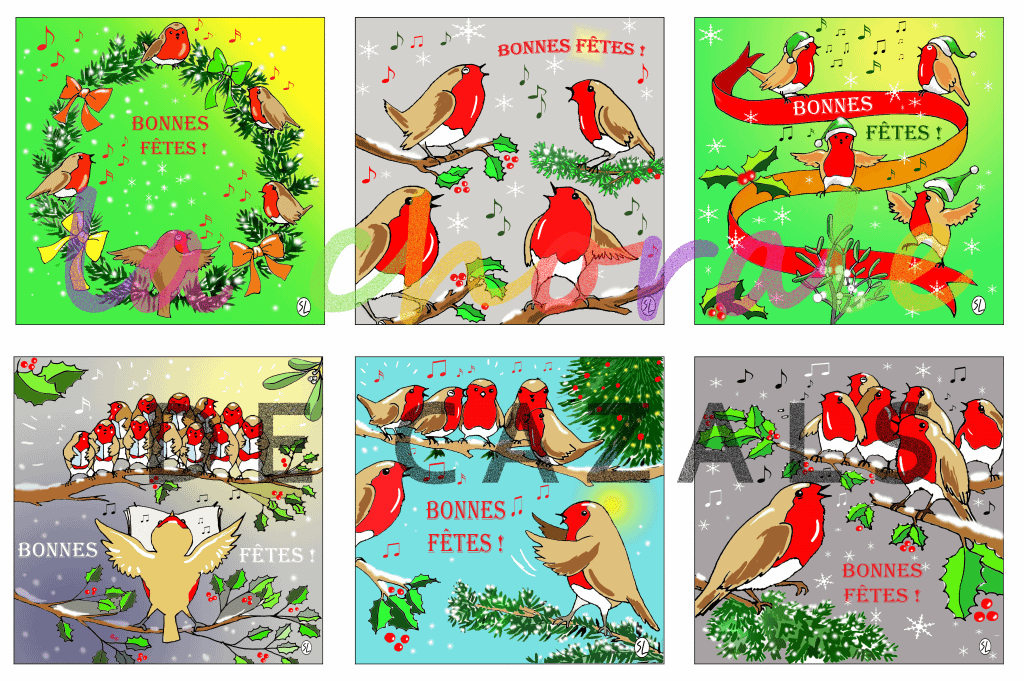 We have just 100 packs of 6 cards, + envelopes
at 11:00€ per pack .