How to : Recover Lost Password + Change your own password
the whole process can be done in less than 2 minutes.
It will probably take you longer to read this than to actually doING it.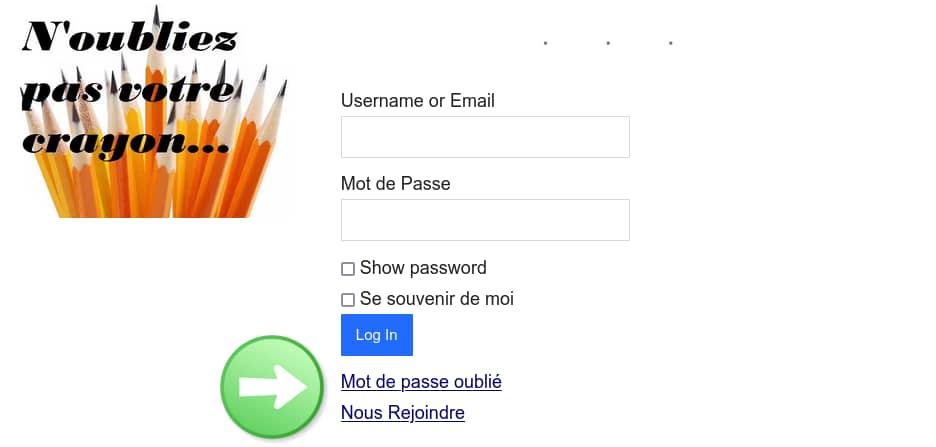 Go to login form
Click lost password
New pop-up window opens
enter your full email address
a message appears  » to check your email inbox »
Inside this email you will be given
your user name and a new secure password
Go back to the login form

enter either the user name or full email address
Paste in the « secure password »

this will log you in to your account
You can keep using the secure password for as long as you like..
The password is highly secure, unique and it can never be issued again.
(basically : the date and time in milliseconds is used to generate the password..)
Howto : Change your own account password
Main menu : click « Profile (Membres) »

Update the password (twice)
8- 10 characters , at least 1 upper case letter and 1 number
NOTE : when you hit enter (save)
for security reasons you are automatically logged out.
You can now Login with your own password.
Method 2 : (where you are not logged out)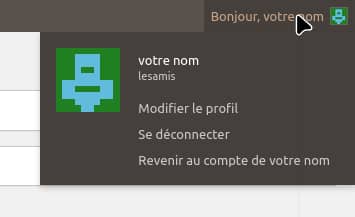 Top Right of the website –
click your name to get this drop-down menu
Click « Modify your profile »
(WordPress user profile page opens.)

Scroll down to « Nouveau mot de passe »
click définir le nouveau mot de passe
Box expands (with a very strong password) you do not have use this.

You can then enter a « Stong password »
Scroll down and « save the changes »
click « Mettre à jour le profil »