How to adjust your volume for Zoom meetings
Pour avoir un bon son il faut corriger votre volume dans le logiciel Zoom / In order to have a good sound pour Zoom Repetitions you need to adjust your own volume level when you are checked in:
Cliquez la flêche en bas, à gauche (voir ci-dessous) / Click the little arrow, bottom left (see below):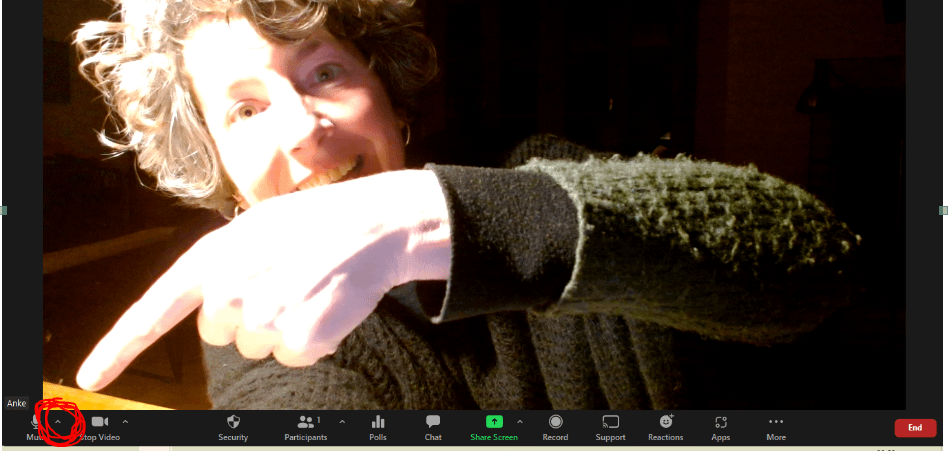 Un menu va ouvrir / A menu will open. Choissisez 'Parametres'. Choose 'Settings'. Kies 'Instellingen' (voir ci-dessous):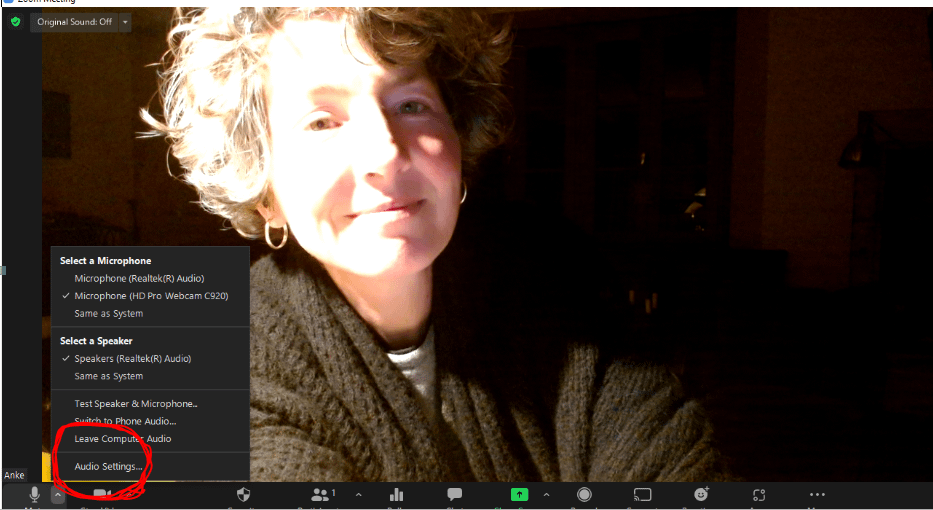 Dans le menu, c'est la première option, en haut. In the menu, it's the first option, top of the box: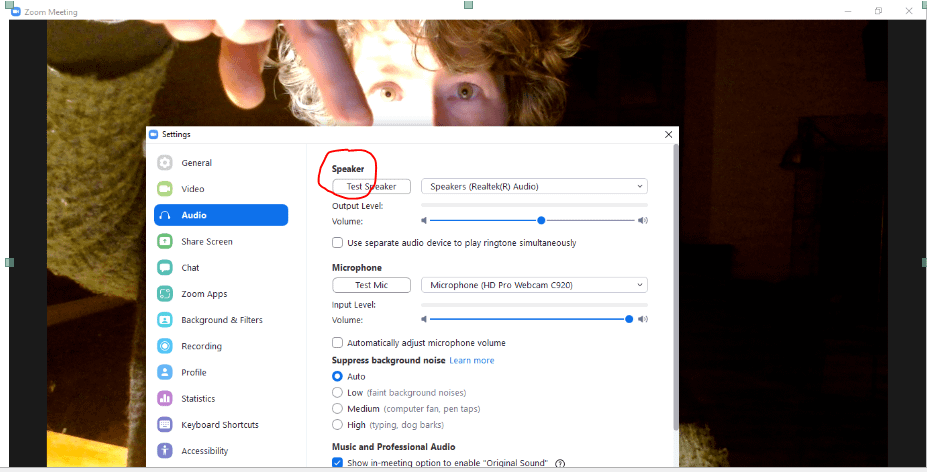 Mettez votre volume au maximum / Make sure your speaker volume is on maximum, see below: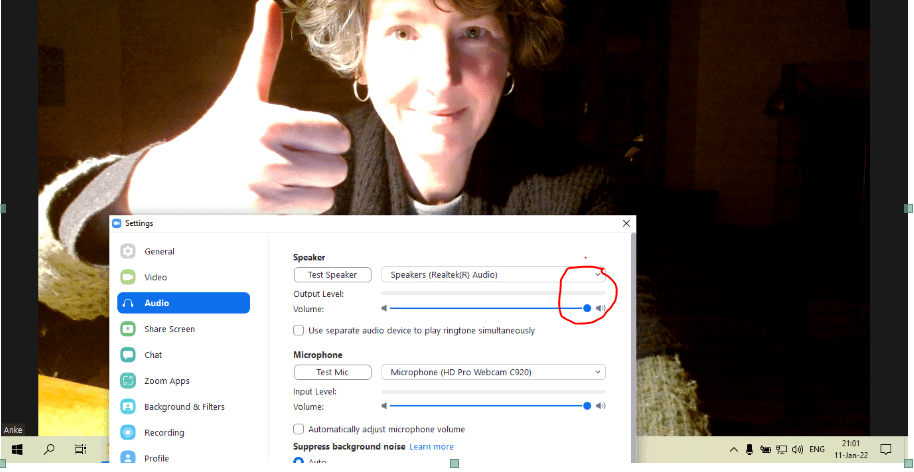 et puis: Happy Singing!